The ASSA All Star Team is back in 2022!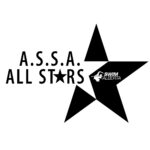 Swim Alberta is organizing a team of ASSA registered swimmers to compete at Summer Provincials.
Summer Provincials is a highly competitive racing opportunity featuring swimmers that have reached or are aspiring to reach the national level!
To qualify you must be 17 or under as of July 28 and must achieve a Championship Standard in your appropriate age group between March 1, 2022 and July 17, 2022. 
Summer Provincials takes place at MNP Community & Sport Centre in Calgary (formerly Repsol Sport Centre) from July 28 – 31, 2022.  All Star team events, including a practice and a team dinner, commence on the July 27.
Registration will open online on July 1 and will close on July 18 at 10 PM.
Please register and find more information below. 

Registration (Opens July 1, 2022)

Coach Application: Deadline July 15, 2022
Championship Time Standards 
ASSA All Stars 2022 Itinerary 
2022 Summer Provincials Meet Package 
ASSA All Star Team Qualifiers*
Raeden Villiger – BEAV
Brinn Cutler – CLARE
Aaron Xiao – COCH
Oliver Johnson – COCH
River Clark - CPAS
Brady Park - HUMA
Naoise Gelber – PCK
Chesney Parchment – SHRPK
Jeremy Oviatt – SHRPK
* Qualifiers based on ASSA published results and rankings reports, all qualifiers must meet the published criteria.