Summer Festival North is next up on the festival roster and St. Albert is ready to receive it! The festival will be hosted at the Fountain Park Recreation Centre June 1-2. The Summer Festival is one of the highlights for females aged 10 & under and males 11 & under as for most swimmers this competition is not only their first opportunity to experience a provincial competition but also experience a finals opportunity. Approximately 135 swimmers from Northern Alberta are expected to attend the competition.
Swim Alberta is excited to announce that Former Olympic Bronze Medalist Brittany Maclean will be visiting the Summer Festival North to meet with swimmers, sign autographs and be available for photos. Swim Alberta would like to thank Speedo Canada for supplying draw prizes and swim caps as well as making this athlete visitation possible. Speedo Canada is the official sponsor for Swim Alberta's 2019 Summer Festivals.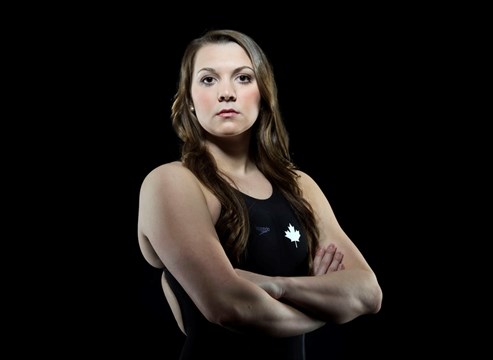 About Brittany Maclean
Brittany Maclean is Canada's former Rio 2016 Olympian Bronze Medalist and master of the breaststroke. Hailing from Toronto, Ontario Maclean specializes in the 4 x 200 m freestyle relay. Her list of achievements in swimming are extensive. Most notably she succeeded in in the 2012 Olympic Qualifications for London and ultimately her and her team won fourth place in London. Brittany was a triple bronze medalist in the 2014 Pan Pacific Championships and bronze medalist in the 2015 Pan Am Games. She went on to swim the 4 x 200 m freestyle relay in Rio in 2016 winning Canada a bronze medal. She retired later that year from swimming to focus on her education.
Competition Information Links: