The ASSA All Star Team is back in 2023!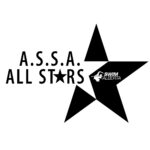 Swim Alberta is organizing a team of ASSA registered swimmers to compete at Summer Provincials.
Summer Provincials is a highly competitive racing opportunity featuring swimmers that are aspiring to reach the national level!
To qualify you must be 17 or under as of July 27 and must achieve a Championship Standard in your appropriate age group between May 1, 2022, and July 16, 2023. 
Summer Provincials takes place at MNP Community & Sport Centre in Calgary from July 27 – 30, 2023.  All Star team events, including a practice and a team dinner, commences on July 26.